Nutrition begins from the ground up with Nicole Akers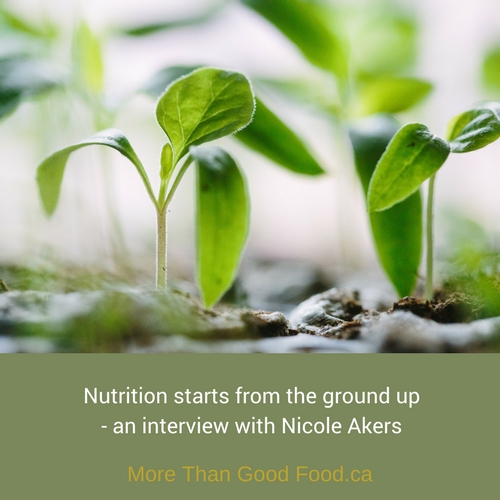 I had the pleasure of meeting Nicole Akers at a writer's conference last fall. She shared an emotional story of how her daughter's behaviour was radically changed by what she ate. I was so moved by the story that I searched for her at every break – I remember she wore a distinctive scarf, which made it a little easier for me. When we finally did connect, it started a conversation that is still going to this day.
In episode 10 of More Than Good Food, Nicole talks about the impact of having a daughter with extreme food allergies, and the effect it had on her and her family. She shares how difficult it was to be judged as a bad parent, and the lengths she went to to help heal her child. It's a story you won't want to miss hearing.
"Some people think kids can eat whatever they want… but food matters in such a way that changes their behaviour."
Nicole's Recipe
Nicole's daughter was deeply affected by gluten, dyes and sugar. Their go-to breakfast cereal is Muesli and she has shared a copy of her favourite version, which she can make in under five minutes with her 5-year old assistant. Get a copy of the full recipe and watch Nicole and her daughter in action here »
You can find more of Nicole's recipes in her latest cook book: Healthy Easy Yummy »
About Nicole Akers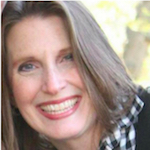 Nicole is a Health Advocate and mom of 2 who studies food, and general wellness. It's her mission to help you live a healthier life by learning about the dangers in the food you feed your family. Whether it's meal prep or creative exercise without setting foot in the gym, you don't want to miss her tips.
Nicole mentioned Kirk Martin's Celebrate Calm program.
I do not have any experience or affiliation for Kirk Martin or his program(s). 
Want more details?
If you have questions, you can find Nicole on social media a few different ways (below), and her website is We Talk Healthy.
Pinterest: akersmomma
Twitter: @NicoleAkers10
LinkedIn
Facebook group: We Talk Healthy
Medium: @nicolesincredible
Instagram: @nicoleakers
(Visited 163 times)