Farming is at the Heart of Every Community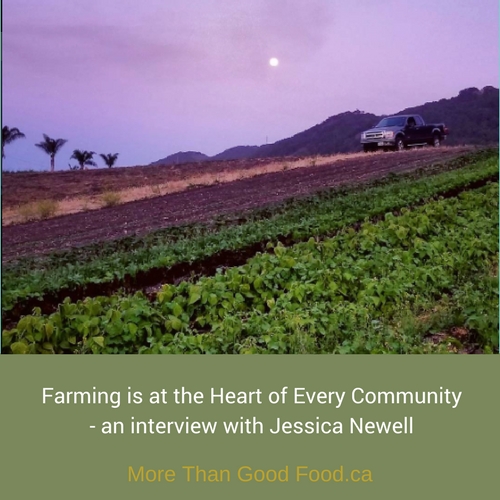 Joining me today is Jessica Newell, and organic farmer in California, who shares her experience as a farmer.

When I asked Jessica how she learned about farming – if she went to school for it or had a mentor, she replied:
My family bought the Farm when I was 10. It was a small cattle ranch, but after a few years, we transitioned to farming. I grew up in the Farmers' Markets – my first job was selling figs over the summer when I was 8. As kids, our chores were working on the farm and it's just all through hands on experience that I learned about farming. I left the farm when I was 18 but I came back 11 years ago and immersed myself in it.
She now works on the farm with her brother, Morgan, a retired army Captain – you can see them below standing in a field of corn (love it!). He has developed an extended education program through California Polytechnicall University San Luis Obispo (CalPoly) called FEED. It's an intense 12 week program at the university and on our farm. Anyone can register and go through the program but the focus is on Veterans. The GI bill covers this program for US military veterans.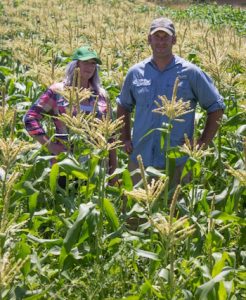 The picture above was taken during a harvest moon. You can find more of her amazing photos on Instagram @peppercreekfarmgirl 
Her family ran farm is located on 15 acres in the beautiful, fertile Huasna Valley of Arroyo Grande, CA. Pepper Creek has been providing diversified, seasonal fruits and vegetables to residents, chefs, restaurants, and local CSAs for over 20 years. They are committed to providing the community with great-tasting, healthy produce that is naturally grown, sustainable and pesticide-free.
Four generations farm together on our farm and we believe that small, family ran farms are the heart of every community.
(Visited 377 times)