I am Not a Dairy Queen: Breastfeeding 3 Boys with Allergies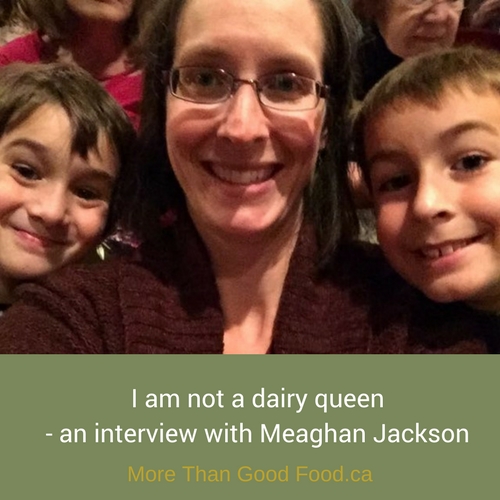 In today's episode on More Than Good Food Meaghan Jackson shares her experience raising three boys. While breastfeeding is a very personal choice, Meaghan shares her challenges and unexpected journey with allergies.
As you'll hear, Meaghan is a mother to three active boys. In addition to homeschooling them, she helps to run their family business, is a consultant for Norwex and Young Living, and a blogger.  You can read more about her story at Joyful Mud Puddles.
You can also get in touch with Meaghan on Facebook @CleaningJoyfully where she shares deals for Norwex – environmentally friendly cleaning products to improve the quality of life by radically reducing chemicals in your home.
Please don't hesitate to reach out if you are looking for more information or have a suggestion or an upcoming show. You can find those at www.morethangoodfood.ca  Until next time, remember that living a healthy life is about About More Than Good Food!
Note – I receive no financial compensation for any purchases made from Norwex. However, I am personally an avid user of their products.
(Visited 101 times)