Candy Cane Popcorn
An afternoon of Baking and Laughter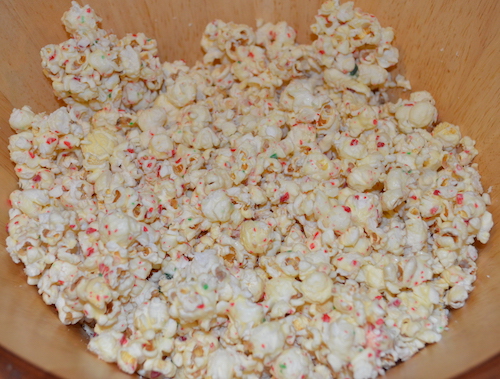 After an afternoon of baking and joy with my dear friend Liz, I am still finding pieces of popcorn around the kitchen.  What landed in the bowl was a few kernels less than 8 cups of plain air popped popcorn, drizzled with 1.5 cups of melted Belgian white chocolate and mixed with ½ cup of crushed candy cane. Chill for 15 minutes so the chocolate sets.
I will openly admit, it was difficult to package it up and not just eat it all. Fortunately, there were other delicious samples to taste. In 3 hours, while serenaded by classic Christmas songs, we made candy cane popcorn, pecan molasses biscuits, Jamie Oliver's Best Shortbread in the World, and dark chocolate drizzled pecan-cashew bites.
We made two batches of the shortbread first but didn't let one cool in the mold for long enough. It was very crumbly so that was mostly eaten with a cup of tea. The popcorn also won't likely last (delicious), and the pecan-cashew bites will freeze (ideal for that week when chocolate becomes extremely important).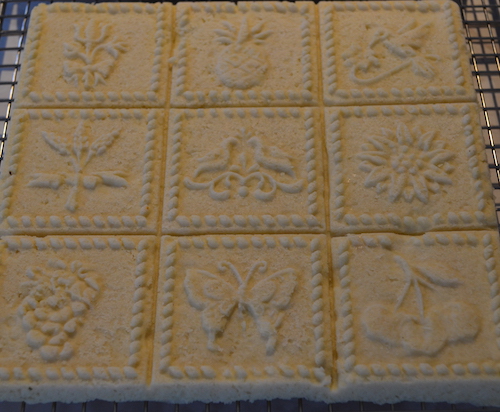 (Visited 45 times)