Pepper Creek Pico For A Crowd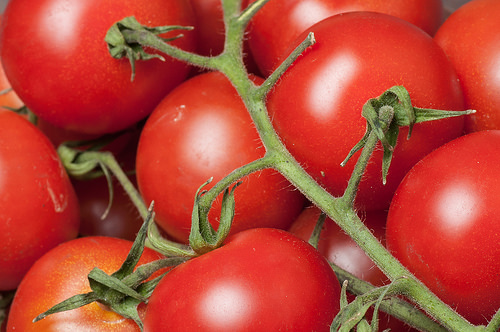 This pico recipe is from the Pepper Creek Farm, located in the beautiful, fertile Huasna Valley of Arroyo Grande, California. It's similar to a salsa but will serve a whole crowd. You might want to adjust the amount of jalapeño to taste.
10 med tomatoes. Use different varieties and colors if possible
1 small white and 1 small red onion
The juice of 2 limes and the zest from 1
1 bunch cilantro
2 jalapenos. 1 seeded and 1 with seeds
3 cloves of garlic crushed
1/8 tsp cumin
California garlic salt to taste. If you can't find that, then just regular garlic salt
Finely chop all ingredients and combine. Best when it marinates together for a couple of hours.
If you Google the farm name Pepper Creek Farm, you'll find more fun and informative articles. You can also find Jessica Newell on Instagram and Facebook:
https://www.instagram.com/peppercreekfarmgirl/
https://www.facebook.com/PepperCreekFamilyFarms/
Learn more about Jessica's organic farming methods on More Than Good Food.

(Visited 489 times)