Char for Dinner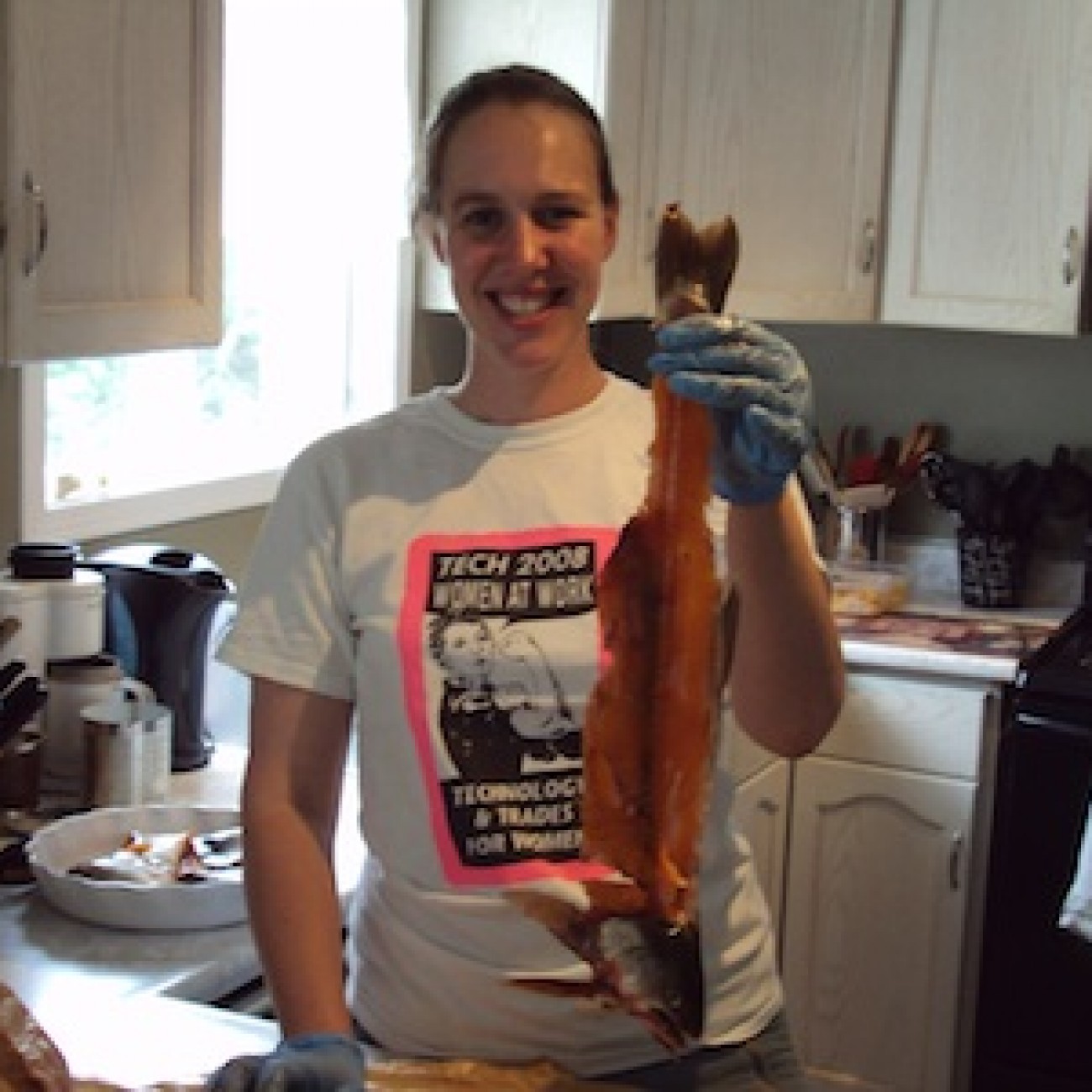 With my fish proudly in two fillets, Mom and Dad joined us for dinner. On the menu was:
char baked at 400F for 25 minutes, rubbed in olive oil and 1 tsp lemon juice, topped with two sprigs each of rosemary and parlsey and fresh chives from my herb garden.
grilled mushroom caps, sliced zucchini and chunks chunks of stop-light peppers
Nova Scotia white wine made from apples, Pommes de Famille by Sainte-Famille in Falmouth. We picked it up on our trip last June and have been saving it. Gosh it was great!
homemade pecan pie (compliments of Mama) topped with pralines and cream icecream (because I knew Dad wouldn't say no)
There was a resounding WOW! with every bite. No one had ever had fish quite like it. It was meaty and think, like canned tuna, but packed with flavour and the colour of salmon. I don't think any of us will quite get to each fish like that again. Gosh it was good!
(Visited 168 times)