Attempt at Pasta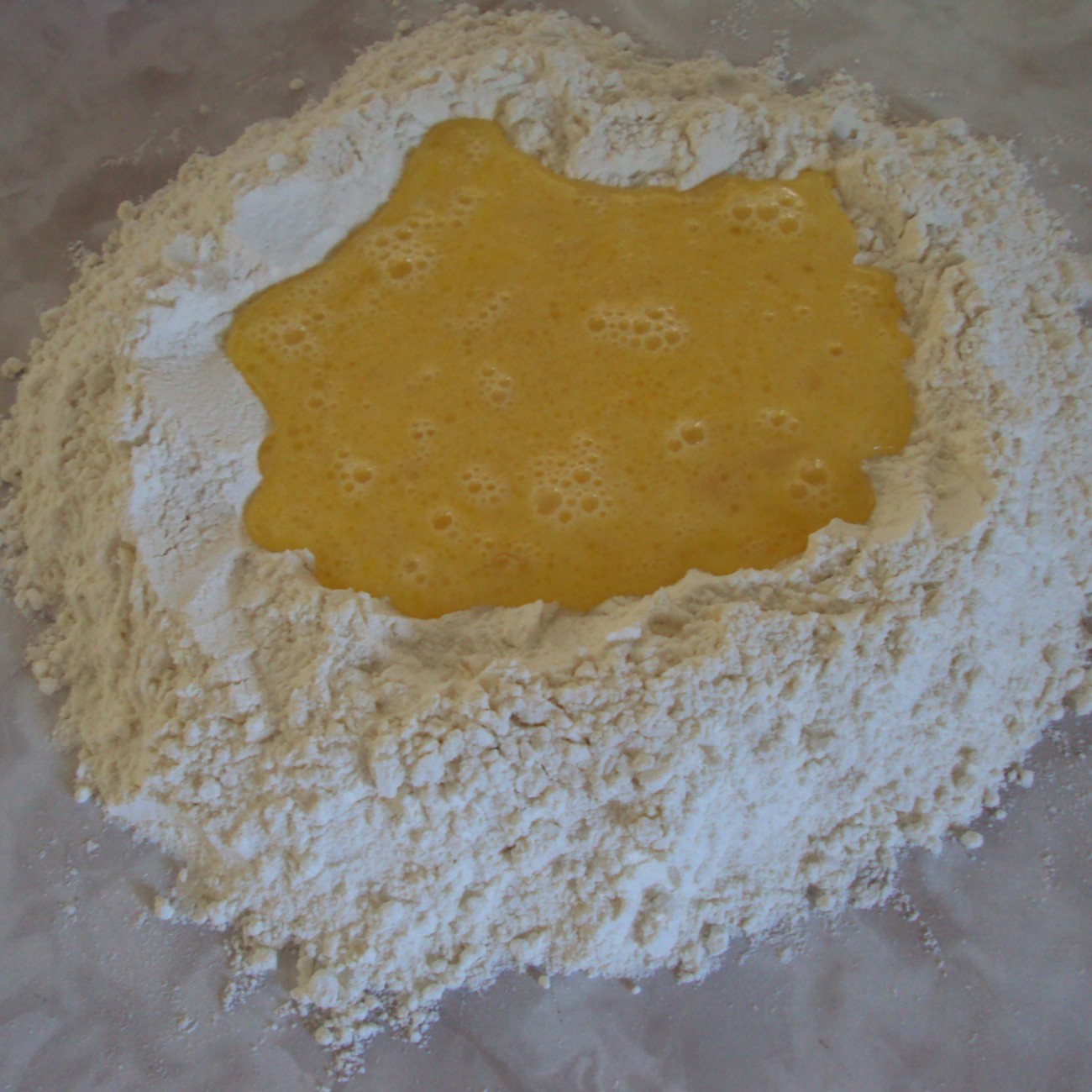 I made an attempt at making homemade pasta today. Hasn't gone well so far:
2 cups flour plus ½ cup for mixing
2 tsp salt
3 eggs
1 Tbs oil
flavouring (finely chopped sun dried tomatoes, spinach, or crushed pepper)
Form a well in the flour and sprinkle in the salt. Lightly beat the eggs and oil. Pour into the well along with the flavouring.
Mix with finger tips to form a ball of dough, using a spatula to scrape up the mixture from the surface. Divide in two; cover one ball of dough and knead the other. Repeat.
Roll out the dough into a large oblong until it is very thin. Let dry one hour, turn and dry another hour. Roll again.
Cut into rectangles, half the size of the pan. Sprinkle with flour and cover. Refrigerate for up to 48 hours, or freeze for future use.

Photo Credit: my personal collection

(Visited 57 times)