Are you still into Chia?
From pottery to dessert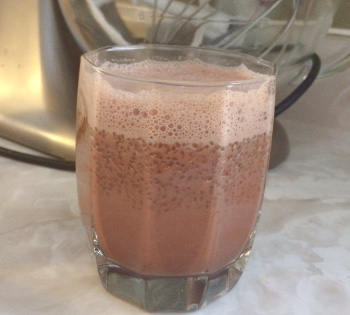 When I was a kid, Chia was extremely popular! It had a jingle, and a tag line of "it makes the perfect gift." Do you remember this?
It's still as popular as ever, but now people eat Chia, instead of growing it as "hair" in unusually shaped terracotta pottery.
Just this morning I had Chia chocolate chai. That's not a spelling mistake, it was delicious!
I scalded Blue Diamond Almond milk, added Camino free trade cocoa powder, clove and cinnamon, and used the Epicure Milk Frother for 1 minute to create a froth. I poured the milk into a glass, stirred in 2 Tbs of organic Chia seeds, and let it stand for 10 minutes. I stirred one more time before enjoying it.
It was filling, low calorie and satisfying. I would go so far as to say "dessert worthy".
(Visited 83 times)