Beef broth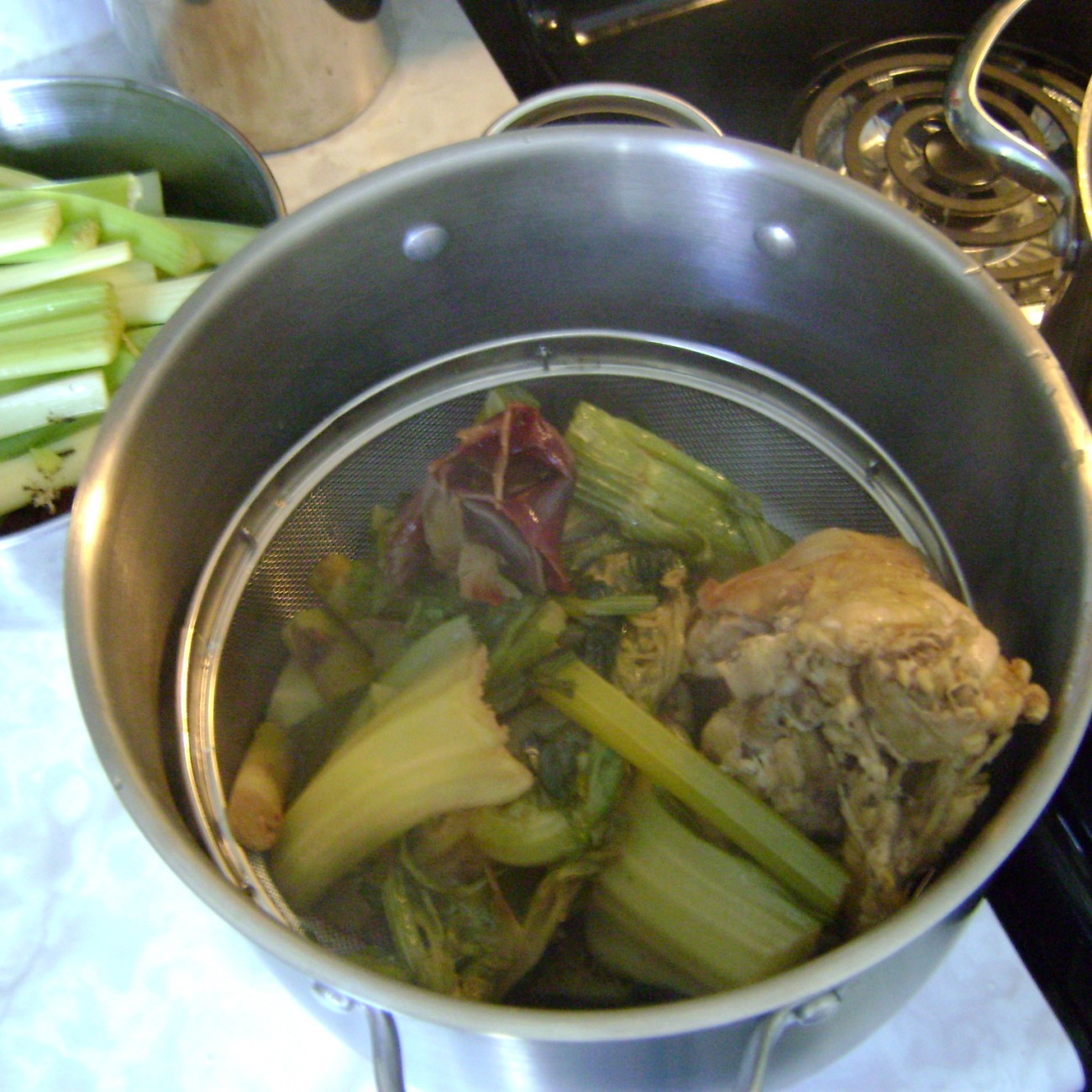 In anticipation for some upcoming soup recipes, this may be useful if you are not a fan of using canned broth:
beef soup bones
1 large onion
3 large carrots
½ cup water
2 stalks celery, including some leaves
1 large tomato
1 each: parsnip and potatoes, chopped
8 whole black peppercorns
4 sprigs fresh parsley
1 bay leaf
1 tablespoon salt
2 tsp dried thyme
2 cloves garlic, minced
12 cups water
Preheat oven to 450 degrees F. In a large shallow roasting pan, add soup bones, onion, and carrots, turning occasionally. Bake, uncovered, about 30 minutes, or until the bones are well browned.

(This step can be skipped and toss into pot to boil instead)

Drain off fat. Place the browned bones, onion, and carrots in a large soup pot or Dutch oven. Pour ½ cup water into the roasting pan, rinse and add to soup pot with remaining ingredients. Add the 12 cups water.

Bring to a boil. Reduce heat. Cover and simmer for 1½ hours. Strain stock. Discard meat, vegetables, and seasonings.
Makes approx 12 cups.
Photo Credit: from my personal collection
(Visited 44 times)